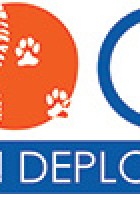 619.800.3631
www.dogsondeployment.org
Welcome To Dogs On Deployment
Military members nation-wide confront a multitude of problems during their careers, the last thing they need to worry about is their pet's care during their service commitments. Dogs On Deployment is a 501(c)(3) national non-profit, which provides an online network for service members to search for volunteers who are willing to board their pets during their owner's service commitments. Dogs on Deployment promotes responsible, life-long pet ownership by military pet owners by advocating for military pet owner rights, providing educational resources and granting financial assistance for military pet owners during times of emergency. Join Dogs on Deployment's mission in changing the lives of our military members and their pets.