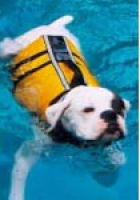 Cutting Edge K9 Rehab works together with your veterinarian to offer you and your canine the best care available. We believe working together as a medical team is essential in efforts to combine Veterinary Medicine and Physical Rehabilitation for optimal results in function and quality of life for your pet. 
Conditioning and wellness programs; Rehabilitation and swimming!
Cutting Edge K9 Rehab offers rehab services on site at local Veterinary offices and Veterinary specialty hospitals throughout San Diego County.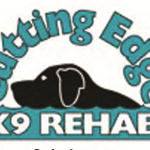 Training with Trish offers swim lessons, pool safety classes and Personal Training for Dogs.
Our pool sites are in Rancho Penasquitos, Tierrasanta and Point Loma to serve all of San Diego County.