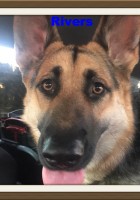 ANIMAL WELFARE FOUNDATION    619.702.4400
WWW.AWF.Sandiego.org
Animal Welfare Foundation helps pets by providing low-cost spay/neuter referrals and financial assistance if the owner can't afford the costs. In special cases, we can cover the total cost but that is on a case by case basis.
We also provide help with surgeries for conditions resulting from not spaying or neutering. Those conditions include pyometra, testicular cancer, etc. 
For senior pets, we provide assistance with the extra requirements for surgery like IV catheter, blood panels, and antibiotics.
Any and all assistance provided is with the agreement from the owner that a spay or neuter is performed during surgery.