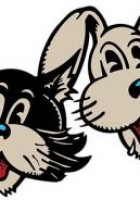 No-Kill Animal Rescue. Adoptions. Sanctuary. All Volunteer. 100% funded by donations. 760.685.3533
North San Diego County. 501c3
Operating solely on donations and the revenue from our small on-site thrift store, we are an all-volunteer organization dedicated to saving, rehabilitating and re-homing abandoned and surrendered dogs and cats. Since 2002, FAS has saved or re-homed nearly 4,000 pets.
We are at total capacity and can only take in pets who are a dire emergency and place them in temporary foster care.
Volunteers are always welcome.